Edeanna Scriboni
Edeanna Scriboni,
born and raised in Tuscania (VT), has always been fascinated by the building and construction industry, and approached the profession of real estate agent at only twenty years of age, which she still practices today with passion and determination.
Over many years of commitment and perseverance, Edeanna has become a point of reference in the Andorese panorama for real estate sales and purchases of all kinds.
Over the years, several builders, Ligurian and otherwise, have entrusted her with the role of commercial contact for the sale of newly built or under renovation properties, thus helping to repopulate our areas with structures with low energy impact, optimised use, and unique, modern design.
Constant presence on construction sites has allowed Edeanna to acquire and enrich extensive knowledge and skills in urban planning and construction. A wealth of experience that Edeanna brings to his work as an agent on a daily basis.
Today, Edeanna Scriboni's Real Estate Agency boasts numerous exclusive mandates for prestigious villas and high quality real estate.
The office avails itself of the collaboration of some of the best companies and technicians in the sector and the best trained in our area, so as to offer only the best to our trustworthy clientele,
Our new office in Via Aurelia 142, Marina di Andora (SV) is ready to welcome you at any time. You will be welcomed with open arms by our team, who will be able to advise you on your next steps according to your goals and aspirations.
We look forward to welcoming you with open arms!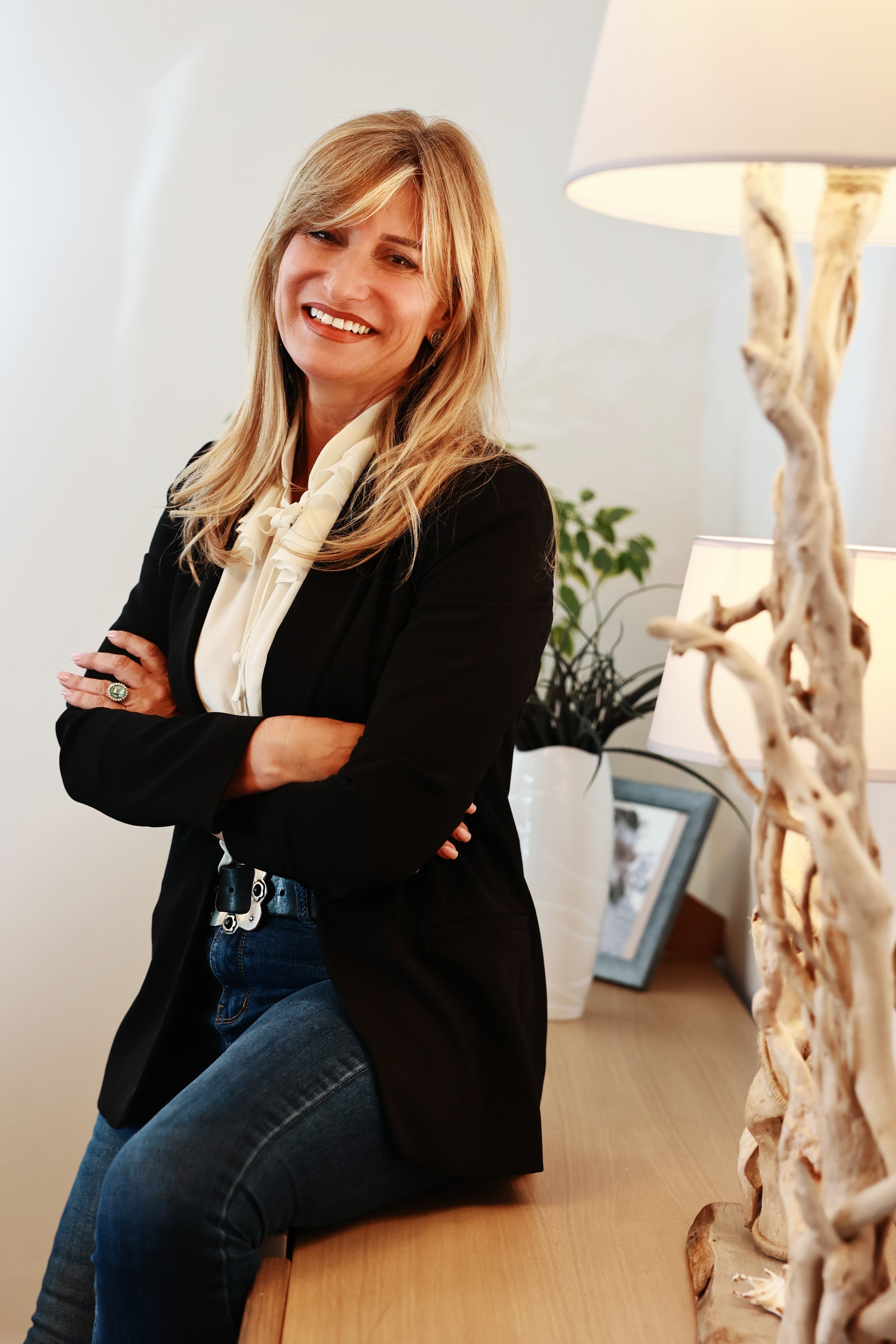 Cerchi, trovi, ami.
Al resto penso io
- Edeanna Scriboni
Staff
Our young and dynamic team is always at your disposal. From our constant presence at our premises to our telephone and messaging availability, we are always ready to satisfy your requests and accompany you along the entire path of a sale or rental set in our beautiful town and surroundings. Riccardo and Nicola will help you make your dreams of a beach house come true, always referring to the owner and founder Edeanna Scriboni.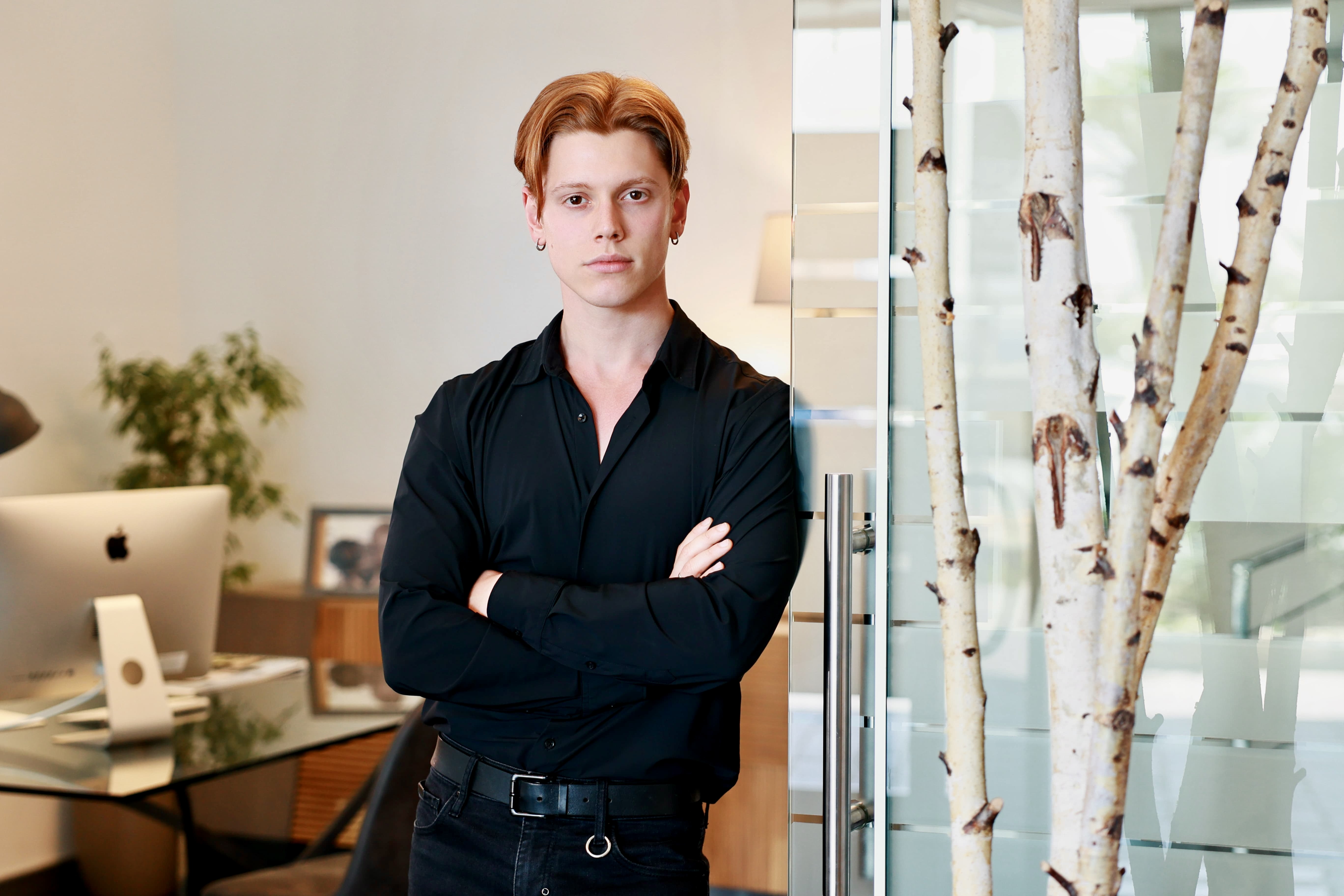 Riccardo Lunardi
What they say about us
Edeanna was from the beginning very pleasant, efficient and professional. She listened carefully to our expectations and hopes in our search for a new home. She was able to find some beautiful houses and finally we chose one through her. She went way beyond what we expected of her to meet all our demands and also helped us a lot after the sale. We can recommend her very highly.
Perrier Catherine
We found and bought a very nice house through Edeanna Scriboni Real Estate Agency. Edeanna accompanied us from the beginning in a very professional and extremely attentive manner. Buying a house in Italy is an adventure for non-Italians, as some things work differently than usual. With Edeanna's help, we managed to master it well. Even today, she is always available for us with advice and shares. We always recommend them.
Anna Wander
The staff was friendly and helpful at all stages of the buying and selling process and, to this day, we still turn to them for a variety of needs, even if only by phone. Professional and competent, I would recommend this real estate agency to everyone.
Donatella Cavaglià
Our partners
Welcome to our Partners section, where we present our trusted partnerships that help us offer the best possible services to our customers.
We work with some of the best real estate professionals, including surveyors and architects, to ensure that every property is professionally assessed and that any renovation or refurbishment project is handled effectively and efficiently.
We only use construction companies with proven experience and expertise to ensure that any construction or renovation work is completed successfully and on time and within agreed budgets.
We work with some of the best real estate agents in the industry to ensure that our clients' properties are advertised effectively and that every sale or rental is handled professionally and transparently.
Recently, we have partnered with some of the best luxury boat and car rental services to offer our clients a wide range of luxury options for their enjoyment and comfort.
We are proud to work with these trusted partners and offer our clients the best possible real estate services. If you are interested in working with us as our partner, please contact us to discuss partnership opportunities.